Managing your finances is easier than ever with our new upgraded Online Bill Pay service! If you are already signed-up for Online Bill Pay simply log-(via the Login button above) to take advantage of the great new features. To learn more, watch the video below and read on for further details.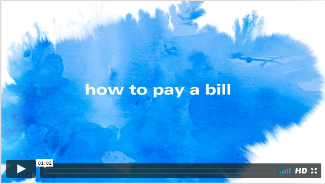 Here's what you can expect with the upgraded Online Bill Pay service.
You will be prompted to answer a challenge phrase the first time you log in to your upgraded Online Bill Pay account.
All of your payees and any scheduled payments will automatically carry over to the new system. 

If you need to add a new payee, just select the "Add a Payee" button at the top of your dashboard.

For more information about adding payees and scheduling payments, go to the "Help" tab. 

The image below provides a sample view of the new Bill Pay dashboard.
Your upgraded Online Bill Pay features a new dashboard that allows you to view payees, upcoming bills, payment history and account balances at a glance. Here is how easy it is to make a payment.
 Login to your account using the Login button above.

 Click the "Bill Pay" link 

 Find your payee 

 Enter the payment amount and date

 Click "Submit"
Feel free to call us at 870-215-4000 or contact us for more information.