. . . yes, there's more!
A few more services are listed below.  With over 100 pages to this site, it's possible that you've not seen the banking service you seek.  Please call us at 870-215-4000.  We're here for you.


Direct Deposit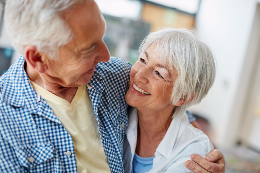 Save time and money with Direct Deposit. You'll never have to rush to the bank with your paycheck once you establish Direct Deposit. It's easy and free!  Most employers now offer direct deposit and many government payment programs are requiring it. If you receive benefit payments from a U.S. government program then see one of our Customer Service Representatives. If you are employed, you can sign-up at your company payroll office. If your employer does not provide this time saving benefit, then FNB can help. Ask your payroll manager to contact us about establishing a Direct Deposit program. 
Safe Deposit Boxes
Many people enjoy the peace of mind of a Safe Deposit Box. When you choose to store your important documents inside a rented Safe Deposit Box it will be inside a vault at one of our branches. Access is available during banking hours. Various sizes of boxes are available for an annual rental fee. More terms will be provided when you come in to inquire or apply for a safe deposit box. Not all FNB branches offer safe deposit boxes. Contact a First National Bank office near you for the specific cost and availability of our Safe Deposit Boxes.
Miscellaneous Services & Fees
As of August 31, 2021
ATM transaction fee for a FNB Debit cardholder at a FNB ATM: No Fee
ATM transaction fee for a FNB cardholder at a non-FNB ATM: $1
ATM transaction fee for a non-FNB cardholder at a FNB ATM: $2 or 2% (whichever is less)
Cashiers Check: $5 each
Check Chargeback fee (for an item previously deposited): $1 per item
Tax Refund Check Cashing fee: $40 (this fee is waived for FNB customers)
Check Cashing fee for non-FNB customers: $5 per check
Collection Items (Incoming/Outgoing): $10 per item
Do Not Mail Statement fee: $5 per month
Dormant Account Fee: $2 per month (Accounts that are inactive for 12 consecutive months are considered dormant)
ATM/Debit card fee: No fee at initial issue and no fee at regular re-issue at expiration, no monthly fee
ATM/Debit card replacement fee: $5 per card
Insufficient Funds Overdraft Item Fee (NSF Fee): $29.00 per item
Insufficient Funds Return Item Fee (NSF Fee): $29.00 per item

Money order: $3 each
Notary Public Service: $5 per item (this fee is waived for FNB customers)
Paper Statement Fee: $3 per month for certain accounts. Ask a Customer Service Representative for details or refer to the disclosures received at account opening.
Personalized Printed Checks: Prices vary by style - please contact the bank for details and prices
Research fees: (two research fee categories see below)
Research time: $25 per hour (one hour minimum)
Copies of research items: 25¢ per item
Stop Payment Request: $2 each
NSF Stop Payment Request: $29 each
Special Request Statement: $5
Special Request Statement with check images: $20 each
Statement balancing fee: $25 per hour (one hour minimum)
Tax Levy or Garnishment: $25 each
Wire Transfer Fee: $15 each per outgoing wire transfer.