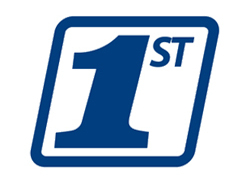 Strength - Stability - Service
We put YOU first! Getting to know our customers on a First-Name Basis is how we do business. Knowing you well allows us to provide you with the best in customer service . Since 1889 we've been providing quality banking services. Our bank is eager invest in every community we call home by making local loans. Our experienced lenders have the resources to make loans for many purposes including: personal, business, agricultural and mortgage. You will talk to a lender who lives here and understand the needs of families, businesses, industries and farmers in our area.

The people of First National Bank are working to promote growth in our communities. The bank now has offices in ten Arkansas cities. In each city we operate, our friendly bankers are eager to listen to your needs and serve you. FNB began as the Bank of Paragould in March 1889. In 1903 the bank was granted a national bank charter and our name was changed to First National Bank. FNB now has 3 offices in Paragould. 
In 1984 the bank expanded to Corning . Our first Jonesboro office was added in 1998 and today we have three banking offices in Jonesboro. In 2013 we opened our Piggott office. In 2014 FNB opened banking centers in Heber Springs and Rogers . In 2015 First National Bank added 4 new branches in the Northwest Arkansas region including the cities of: Bentonville, Fayetteville, Springdale and Johnson. The purpose of our growth is to reach more people with our sound community banking service.
Growth is vital for both our customers and our community. First National Bank has grown to over one billion dollars in total assets. But banking is about more than dollars and cents. It's primarily about trusted relationships. A significant factor in our growth has come through thousands of client referrals. We appreciate our customers recommending FNB to their friends.
Come in to one of our local branches to speak to one of our Lenders or Customer Service Representatives. We're ready to work for you!

Welcome to the bank!