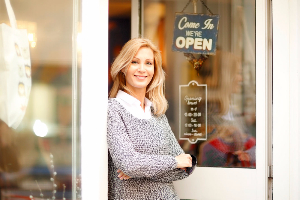 Let us put you first! FNB offers all types of loans for all types of opportunities. Whether your business is small or large, we begin by listening to understand your individual needs. We are your local bank, with local lenders, who make local decisions. 
If you are acquiring commercial real estate, constructing a new facility, or expanding an existing business, consider the experienced lenders at First National Bank to assist you in your financing needs. Whether it be a $5,000 loan or a $5 million project, FNB has the resources and the people that can understand your individual situation. 
Our local lending also supports the growth of our Arkansas communities by putting local deposits to work right here at home. Call on the listening lenders at First National Bank to provide local lending that works for you. 
We offer:
Commercial Real Estate

Construction

Equipment Purchase

Business Expansion

Seasonal inventory needs
For more detailed information come in to any of our convenient locations. To request a meeting with a loan officer at one of our branches, please complete our Jumpstart Application. Call us during business hours at 870-215-4000.