The Federal Deposit Insurance Corporation (FDIC) provides insurance coverage to bank depositors up to $250,000.   Below are videos from the FDIC.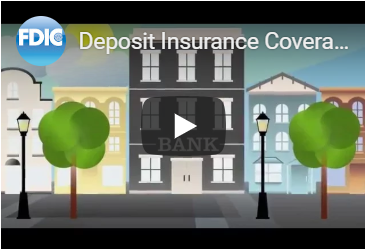 FDIC video above: Deposit Insurance Coverage Overview - Duration 3:27.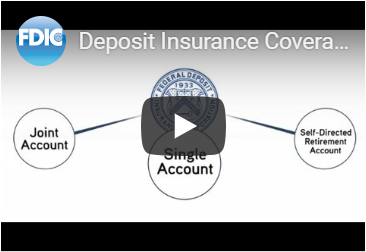 The FDIC video above explains various types of Personal Accounts  and FDIC coverage limits.  Duration 3:17.  
You are always welcome to 
call or come in
and speak to a Customer Service Representative to discuss your individual situation. 
There are many other resources available at the
FDIC website
.