Paragould, AR (11/14/2023) – Continuing on its commitment to the community that it has called home since 1889, First National Bank announced on Tuesday its "Home." initiative that aims to revitalize its downtown Paragould campus and areas surrounding it.
                To kick-off the mission, the bank will form a public-private partnership with the City of Paragould to restore the 100-year-old "Power Plant" facility located on East Poplar Street in downtown Paragould. First National Bank has agreed to provide $2 million in funding to convert the plant into a unique event venue. With the contribution, the bank will receive naming rights to the facility. Upon completion, the venue will be known as The Station powered by First National Bank.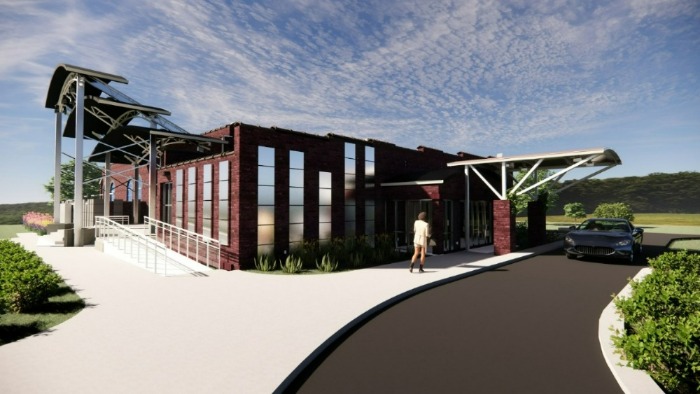 The building was originally constructed as a pump house for City, Light, and Water in 1923 and began serving a dual purpose in 1938 when the first generators for the City Light Plant were installed. The plant was the town's generator and created power for the city during the early years of its existence. With its renewed power coming from a commitment between city officials and the bank, The Station powered by First National Bank will be a multi-use event facility with auditorium/theater-style seating for over 700 people or nearly 500 people in a banquet-type accommodation. There will be an outdoor area that includes an amphitheater with lawn seating complete with dressing rooms that will allow the venue to host festivals, Downtown After Hours, and a variety of entertainment and community events. The existing structure will receive a significant overhaul while preserving the characteristics that made this building so unique. The City of Paragould will work to manage and maintain the property as well as oversee construction of the new space.
"This is a historic and monumental time in the City of Paragould. This project enjoys the largest umbrella of collaborative partners to ever work together to see a project through. That collaboration is matched with the largest financial commitment to ever be received by the City," said Paragould Mayor Josh Agee. "First National Bank has made a commitment to making Paragould a community built for the future. Today's announcement powers Paragould into a new era with renewed energy and enthusiasm. We will look back on today as a turning point for generations to come."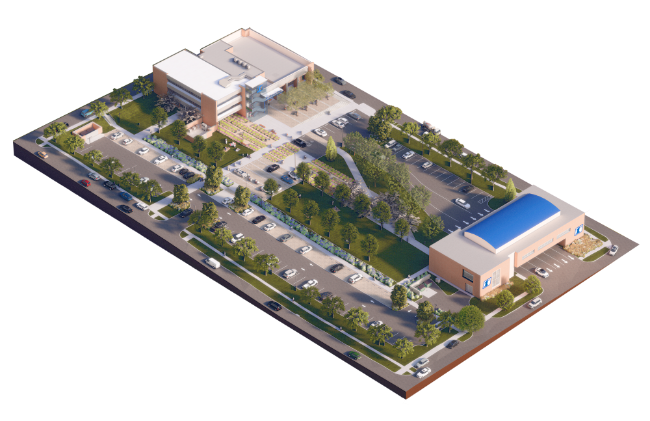 In addition to The Station, First National Bank released conceptual plans for a complete re-design and investment in its downtown Paragould campus. The bank will give its existing customer service office a face-lift and interior upgrade while also removing some older structures to make-way for more green space, better traffic flow, and safer, easier access to company buildings. More details on this project will be released soon. First National Bank has operated from downtown Paragould since 1889.
"First National Bank was born here in downtown Paragould 134 years ago. Since then, we've grown from here and are still running a much larger, but still locally-owned, bank right here in our hometown," said First National Bank Chairman Will Brewer. "This investment is about more than just putting our name on a building; it's about giving back to our home."
First National Bank has 23 locations in Arkansas and Tennessee and a total asset size of $2.3 billion. It started as Bank of Paragould in 1889 before being granted a national charter in 1903 and changing its name to First National Bank. Despite substantial growth in that time period, the bank has never forgotten its roots and still maintains signature You 1st Banking service in each of the markets it serves.