Serving you with strength and stability
How can we serve you? FNB has been serving people just like you right here in Arkansas since 1889.    A strong and stable financial track record is a foundation that sets FNB apart from many financial institutions. Just as our communities have grown, so FNB has grown to over $1.3 billion in total assets. Our past success makes us even more optimistic about the future. Let us work with you toward a strong and stable future.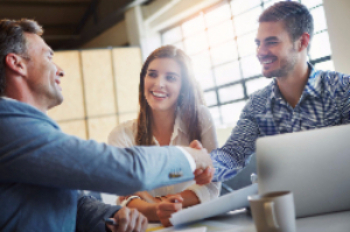 FNB is among the strongest banks in the nation according to the independent bank research firm: Bauer Financial of Coral Gables Florida . Bauer analyzes the financial condition of all banks nationwide based on public information available from U.S. bank regulatory agencies. As part of their analysis Bauer assigns each bank in the U.S. a rating from one to five stars. FNB has earned the highest rating possible: the 5-Star rating. FNB is among less than 5% of banks nationwide to have maintained the 5-star rating for 27 consecutive years or longer. Visit Bauer's website at:  www.bauerfinancial.com for more information.
FNB has the resources necessary to provide you with the highest quality banking service available. As a locally owned community bank, FNB has the flexibility to respond quickly to the ever changing needs of our customers. First National Bank is committed to improving life in the Arkansas communities we serve. Our commitment is evidenced by local loans of over 1 billion dollars. The officers and employees of FNB are always working and leading in many community advancement efforts.
Serving the banking needs of Arkansans since 1889. We're more committed than ever!