1.51% Annual Percentage Yield 19 month CD with a One-Time Bump-Up feature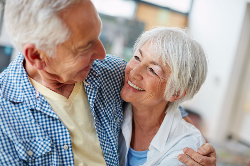 This special Certificate of Deposit provides the flexibility to raise your interest rate if our CD rates rise. Here's how it works. After you have purchased a CD, you may come in anytime during the initial 19 month term to exercise your option to BUMP-UP to a higher rate that we may be offering. This special offer and Annual Percentage Yield (APY) is as of August 7, 2017. Please visit one of our branches to take advantage of this offer. This offer is not available online and is subject to change at any time. Penalty for early withdrawal. Minimum deposit of $1000. Each depositor is FDIC insured up to $250,000.
See a Customer Service Representative for complete details.