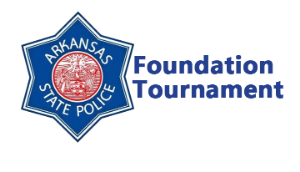 First National Bank will host the 3rd Annual Arkansas State Police Foundation Golf Tournament on Thursday, August 15, 2019.  Last year's tournament raised $70,000 for the Arkansas State Police Foundation.
The Tournament will be held at the Paragould Country Club. Tee-offs will begin at 8:00 am and 1:00 pm. The format will be a 4-person scramble with a cost of $500 per team and $100 per cart rental fee if needed. Sponsorships are also available. We hope to see you there! We are awarding over $3000 per flight in CASH in addition to hole prizes. Participant will receive a pair of FootJoy golf shoes. One lucky finalist per flight will each have an opportunity to make a putt for $5000.
All proceeds will benefit the Arkansas State Police Foundation Precision Driving Track Campaign. Law Enforcement and First Responders from all over the state of Arkansas will be able to use this facility for training purposes.
Sponsorship packages are available for a tax deductible donation if you do not wish to have a team in the tournament. See the links below for the appropriate form to compete with your information.  Please see the form links below and send to First National Bank by August 2, 2019.

Send your completed form, enclosed with your check payable to the Arkansas State Police Foundation, by mail to:  First National Bank, 219 W. Emerson, Paragould, AR 72450.
For more information, contact Neely Camp at 870-215-4000 or email:
neely.camp@fnbank.net
.
Thank you for your support of the Arkansas State Police Foundation!
Sincerely,
Frank Guinn
Chairman, Arkansas State Police Foundation